Welcome to Heat Exchanger Products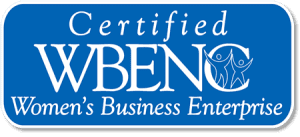 At Heat Exchanger Products Corp, we pride ourselves on manufacturing top quality silicone condenser and heat exchanger tube plugs for several industries including; Nuclear, Fossil, and Electrical generating plants, Petro-Chemical, Marine, Pulp and Paper, and Petro-Chemical Plants and anyone in between with a condenser or heat exchanger.
Our versatile range of heat exchanger plugs are celebrated amongst maintenance personnel for their ease of installation, and ability to keep their seal without deteriorating under heat and cycling. We manufacture our tube plugs in Brass, 316 and 304 Stainless Steel, Titanium and our Non Metallic Ultem 2300 material and in sizes to fit tubes from 5/8" up to 1 1 /4" for your trade-specific requirements.
Hepco, for short, is dedicated to every client's individual needs, and will design and manufacture custom tube plugs for almost any unique application. We will work with you to determine the right material and size choice for your tube IDs, internal temperatures and pressures as well as any epoxy coated or tube wall erosion problems that need to be addressed.
And at Hepco, we strive for outstanding Customer Service because we want to make all of our customers, customers for life!